CyberLink makes
one of the best video players out there
for Blu-ray discs and DVDs. Another piece of software created by CyberLink dedicated mostly to saving data on optical media is Power2Go. We had a look at it and we will share in this article our findings with you. It is a tool that is mostly used by home users, as it offers simple but straightforward options to make the most out of your optical media.
The first tool in the package is obviously the burner – no matter what optical media you select (CD, DVD or Blu-ray) for burning, you will use a similar interface, the only difference being the amount of data you can save on the optical media you choose. You can adjust the disc capacity and also print a label after burning. You can add an auto-run option on the disc, change the disc icon and close the disc. There's a settings/info tab where you can get some optical media specs. Obviously, after you pop in a blank optical media (CD, DVD or Blu-ray), you add your files, set the burning speed (depending on your media) and then you start the (saving) burning process.
The DVD and Blu-ray disc authoring tools have a very similar interface, but there are some different options for data size and video format quality. This is an excellent tool for making a wonderful disc with short videos and automated photo slideshows of your precious memories from holidays or happy times with your friends. The Platinum version we tested also comes with a bonus content package that adds some good looking templates for DVD and Blu-ray disc authoring. And that's not all – you can always go to CyberLink's website to get more.
There's another application for saving videos from various online sites like YouTube (if that is legal in your country) and one for creating Photo Gallery Discs – with the same familiar interface so that the only concern of the home users is to use their camera devices more often to create content for such projects. You have a tab in the main interface with options to create audio discs for parties or for listening in the car (if your car stereo can read optical media with compressed audio formats like WMA and MP3).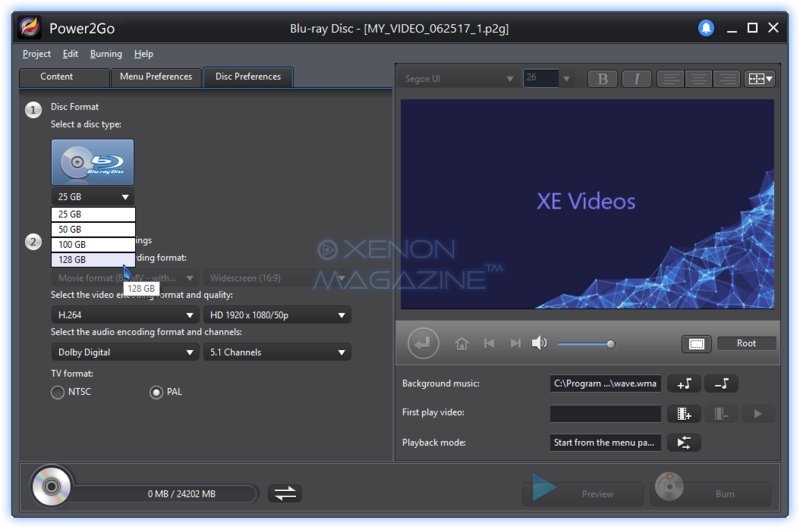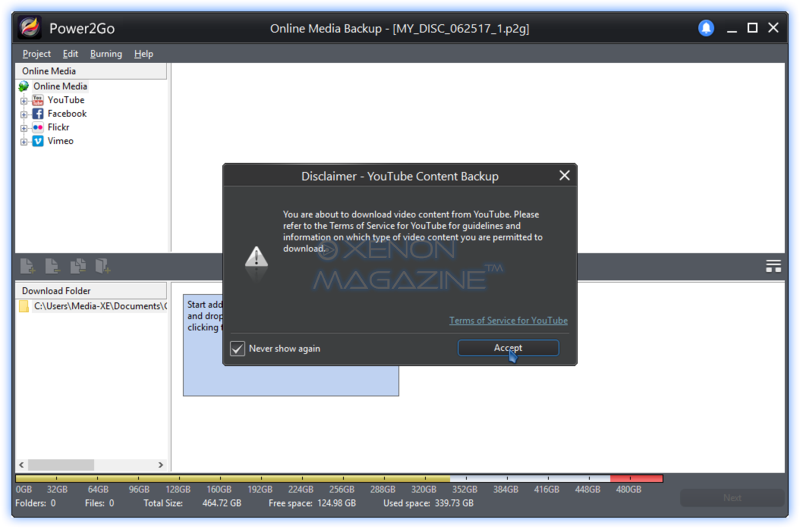 The Copy-Disc tab from the main interface offers disc copying tools, you can create and burn disc images. In the Media Converter tab there are tools to help you convert media files: you can convert your videos for your mobile devices, rip audio CDs into lossless FLAC files.
The last tab in the main interface has tools for creating Mixed CDs (Data CDs with extra audio content), erasing rewritable optical media, virtual drive manager, disc manager (for creating a library of the burned discs), CD Extra (audio CDs with other data files as well). You can launch LabelPrint to create and print a cd/dvd cover – this function requires a printer that can work with printable CDs or DVDs. You could try to create a system recovery backup on optical media (you will certainly need a lot of blank discs) or on a portable hard drive – the app does not accept USB memory drives (even if they have the required space – due to the Microsoft formatting tool – this may be solved in a future version).
Get the Platinum version from
the official site
for $54.95 (limited time offer)!